Why Canada? Canada at a Glance
PSD Global has the depth and experience to fully meet your needs when it comes to business expansion and investment in this prosperous nation. Throughout the entire development process, PSD Global will provide unmatched consulting and expertise that will undoubtedly prepare you for the Canadian market. – John Smith, Siemens Canada.
Not only is Canada the United States' main trading partner accounting for 73% of exports and 63% of imports, but the trade relationship is the largest among any in the world. As the second largest country in land mass, a holder of a great deal of natural resources, and the 9th largest nominal GDP, Canada has firmly established itself as a major player in the international market. Due to these strengths, Canada has experienced an average of 2.7% growth in GDP per year for the past two decades.

Download our brochure on Canada Market Entry
The North America Free Trade Act (NAFTA) has allowed for free trade among Canada, United States and Mexico and created the largest free trade area in the world. NAFTA has made business expansion and investment in Canada ideal. Also, the Asia-Pacific Gateway and Corridor Initiative have redirected the Canadian federal government to push more focus towards the rising Asia-Pacific markets.
Soundness of the Banking System
The Canada banking system is very sound. Canada's major banks emerged from the financial crisis of 2008-09 to rank among the strongest in the world. The World Economic Forum has rated Canada's banks the soundest in the world for 3 years in a row, and are currently ranked #1 globally
Of the world's 45 largest banks, the 4 Canadian banks ranked 6th, 10th, 11th, and 12th based on their risk adjusted capital ratios by Standards & Poor's
In general, Canadian financial institutions are strong, stable, well diversified and well funded with healthy balance sheets. The banking system's strong capital position – with capital adequacy ratios above the International Monetary Fund's Basel minimums for effective banking supervision – is sufficiently financed against loan losses. The stronger financial position of Canadian banks means they now borrow at rates considerably lower than those of many of their international counterparts.
Well Developed Financial Markets
Between 1990 and 2009, the financial sector grew a cumulative rate of 42%.
Toronto Stock Exchange (TSX), Canada's largest securities exchange, is also North America's 3rd largest exchange and the 8th largest globally, based on market capitalization
It has multi-asset trading and clearing capabilities including equity (cash and derivatives), fixed income, energy and commodities based securities
Toronto is the 3rd largest financial centre in North America, behind New York and Chicago and financial services accounts for 31% of Toronto's GDP
Toronto was ranked in the top 10 of the Global Financial Centres Index (GFCI) for the first time this year. The GFCI ranks cities across the world according to their importance in the financial services sector. The report, released in March, can be found at http://www.zyen.com/GFCI/GFCI%209.pdf.
It's not surprising that Toronto is experiencing huge success in the financial services with over 50% of those in the field holding a university degree and 75% having a post-secondary certificate or diploma.
Recent Taxation Incentives
Businesses now pay a lower general Corporate Income Tax (CIT) rate of 12% which was lowered from 14%. The Ministry of Revenue (MoR) adds that it will be further reduced to 10% over the next three years
According to the MoR, introduction of the Harmonized Sales Tax (HST) and cuts to business taxes cut Ontario's marginal effective tax rate on new investment in half
In Ontario, the Marginal Effective Tax Rate (METR) on new investments will decrease to 16.2% by 2012, which is well below the OECD average
Capital tax was completely eliminated from 1 July 2010
Small businesses enjoy further reduced tax rates .
Highlight of Canadian Sectors
Chemicals: Canada's chemical industry is extraordinarily strong when faced against other world markets. In 2008, Canada's chemical shipment were worth $50.6 billion and had exports of $32 billion – 76% to the US. In the last decade, Chemical exports have more than doubled and this trend looks to continue. It is not surprising that nine of the top 10 chemical companies have production facilities in Canada since there are extraordinarily low taxes, low businesses costs, a skilled workforce and a dynamic business environment.
Pharmaceuticals: Canada's pharmaceuticals industry has soared to new heights as of late. Canada has become the third fastest growing market in the world for pharmaceuticals and brandishes a 9% annual growth rate in the sector.
Software: Canada, a nation that possesses 32,000 ICT companies, 79% of which are in software and computer services, has shown the world it is a leader in software production. Also, with the highest levels of broadband penetration and the lowest overall communication costs worldwide, it seems this Canadian trend of software success will continue to soar.
Wireless Sector: Canada is ranked in the top 10% for global broadband penetration rates, a key statistic that shows the strength of this nation's wireless sector. The industry is excellent in the categories of infrastructure, data-centric devices, enablers, middleware and applications. Canada's wireless sector boasts a high talent and a low-cost labor force.
Renewable Energy: As the need for renewable energy has risen across the globe, Canada has not missed a step joining in on this escalating sector. Already Canada is the world's largest producer of hydropower, generating 353 Twh/year and is a world leader in solar air collector development and commercialization.
Automotive: Globally throughout the automotive industry, Canada is known as a powerhouse with many strategic advantages. For example, the Canadian assembly plants have a 6.4% cost advantage over the U.S and higher labor productivity scores than American or Mexican facilities.
Plastics: Canada has firmly established itself as an international leader in the plastics sector. In 2007, Canada was the 6th largest global exporter of plastic moulds. Also, in the Canadian plastic sector there are more than 3,400 relevant companies with 113,000 workers and through their efforts they have created a $33 billion industry.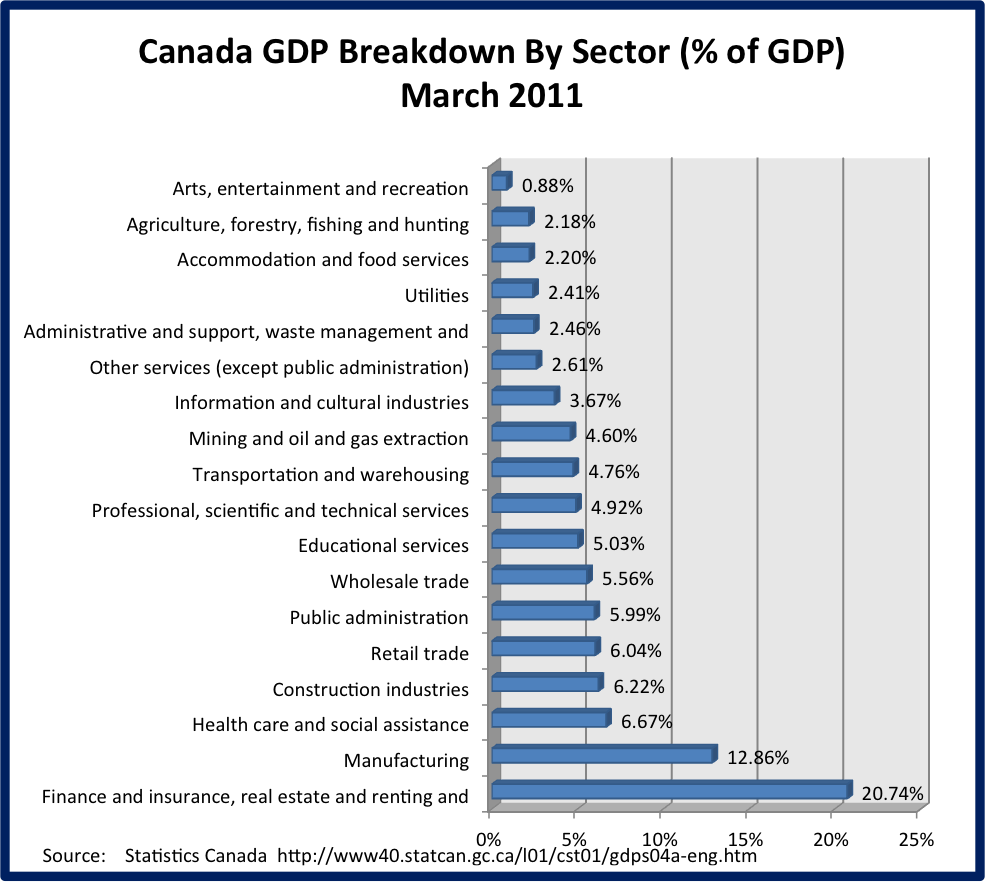 PSD Global's Areas of Expertise
Senior Business Management
Operations
Private Sector Development
Institutional Strengthening
Finance
Sales and Marketing
International Trade
Human Resources and Training
Intelligence
Government Relations
Our Services
We provide unparalleled services with respect to:
Market Development
Interim CXO management
Sales and Business Development
Assistance getting listed on the Toronto Stock Exchange
Competitive and Strategic Analysis
Market, Product and Service Strategy
Partner, Reseller and Integrator Alliance Management.
With a team providing 25 years of regional and international expertise, PSD Global provides the best-in-line services that multiply your growth potential.
PSD Global provides market entry services for companies across all the major sectors listed above. We either provide, or manage the provision of, all the essential services required for setting up a business in any of the major cities in Canada.
Key Services PSD Global Provides
Management services: PSD Global's experienced management team will provide your organization the management services required to efficiently, and smoothly, run an office in Canada. We also provide regular and detailed management reports.
Business Plan and Feasibility Analysis: We use our extensive knowledge of the Canadian market to assist your company in the development of a structured business plan with short and long term feasibility analysis which will help you understand the dynamics of the Canadian market and be in a better position to enter the market.
Market Research: We will provide you with in-depth market research within your industry for you target market and advise you on the product and service mix for the Canadian market.
Company administration: PSD Global understand that setting up a business in a foreign nation requires a lot of administrative support and will help your company in managing the set up and administration.
Business development and Outsourcing: PSD Global will provide assistance in business development and market penetration. We also provide services to outsource your sales or other operations processes.
The PSD Global Advantage
PSD Global offers a profound depth of experience in Canadian business experience, particularly in the IT and Wireless sectors that are incredibly strong throughout the nation. With PSD Global's partners we can assist your business in expanding. Our partnership with Blakes, a top tier Canadian Law Firm, allows us to help you understand the specifics/regulations of entering the Canadian market. PSD Global's offers strategic locations in Toronto and Seattle, with proximity to Canada.
We combine the benefits of our locations, our industry network and keen understanding of both the Canadian and international technology markets. We would leverage our extensive cross-sector expertise and develop a market-entry strategy that would result in a cost-effective and results-oriented solution.

Download our brochure on Canada Market Entry