James D. Queen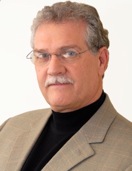 Senior Advisor,
Technology & Venture
Capital
Mr. Queen is a Senior Executive with 20+ years experience building and managing business development, sales, and operations groups focused on vertical markets such as US Government and Wireless Telecom.
Extensive experience developing new business opportunities and implementing projects with government Prime Contractors and Systems Integrators. Mr. Queen has worked extensively with global companies to assist them in expanding their business offering into the North American market. He has successfully built new business by developing sales programs targeting Systems Integrators, Telecom and Wireless operators, Software Companies, Cable service providers and major ISP's.
Mr. Queen founded two companies focused on providing advanced messaging solutions for the US Government and Fortune 100 enterprise companies.
Managed Sales/BD teams who secured government Prime contracts with various agencies such as DHS/TSA, DHS/USCG, NSA and Department of State. Secured major multi-million dollar sub-contracts with prime contractors such as Unisys, Deloitte Consulting, Lockheed-Martin, Raytheon and other government prime contractors.