Michael Vossel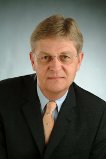 Vice President
Central & Southern Europe

Based in Germany, Mr. Vossel oversees PSD Global's activities in Central and Southern Europe. Fluent in several languages and a former representative of German Industry in Canada, Mr. Vossel brings extensive international business experience.
Prior to joining PSD Global, he served as CFO of Telogic Germany GmbH, a Danish and German owned mobile virtual network operator and enabler. Before joining Telogic Germany GmbH in April 2007, Mr. Vossel served as Senior Vice President Sales & Marketing of Materna GmbH and oversaw all international activities of the company. In addition he served as CEO if its US subsidiary. He was also a member of the board of the company's investments in Eastern Europe in the Czech Republic and Poland and Managing Director of the company's subsidiaries in Austria, Belgium, Hungary, Italy, Netherlands, Switzerland, Singapor and Thailand. He personally oversaw the growth and expansion of the company's presence in each of these markets. He is a frequent speaker at industry events and a recognized expert in managing global partnerships.
Previously, Mr. Vossel served on the Board of mobilSafe AG, which he founded in 1999. At mobilSafe, he oversaw all financial, accounting, controlling and personnel activities of the company, which focused on providing internet-based services for traveling executives. In 2001, Mr. Vossel helped sell the company to one of its original investors, telegate AG, Europe's leading directory and information services firm with over $150 in revenues.
Prior to founding mobilSafe, Mr. Vossel was Managing Director of Mauk & Randelhoff Ltd., a provider of financial and investment analysis software. As part of his role, Mr. Vossel not only oversaw the successful deployment of a Commodity Futures software package, but also launched a global investment fund. Other previous roles include serving as the German Industry's Delegate to Western Canada and Managing Director of the Canadian German Chamber of Industry and Commerce in Edmonton, Alberta, and Vancouver, British Columbia, Canada. Furthermore, Mr. Vossel has served on the boards of a variety of other electronic and technology firms.
Mr. Vossel holds a degree in Economics from the University of Cologne and is fluent in multiple languages, including German and English. A German and Canadian citizen, Mr. Vossel currently resides in Düsseldorf, Germany with his wife Susanne and their three children.