Tom Watanabe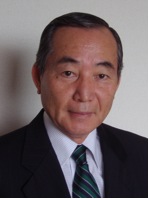 Senior Advisor,
Japan/Asia-Pacific
Tom Watanabe brings more than 40 years of experience in Asia-Pacific business ventures, including representing foreign governments such as the Ontario Ministry of Economic Development and Trade in Japan for attracting Foreign Direct Investment. He has run his own successful consulting company and previously worked as a buying representative based in Hong Kong as well.
Tom spent a considerable part of his career serving as General Manager for Japan and a member of the board of directors of a US Connglomerate running the Joint Venture in the electric motor sector and heading up the Japan office. He has extensive experience in FDI, Asia-Pacific sales and is also versed with patent translation in the Electrical/Electronics Sectors.
Feel free to contact Tom directly for any of your Asia-Pacific needs.